Please find below the minutes from the 07th of January:
Participants: Paloma Arillo-Aranda, Giorgia Lodi, Vibeke Engesaeth, Thor Møller, Natalie Muric, Roberto Reale, Giampaolo Sellitto, Juan Carlos Segura, Jalini Srisgantharajah and Enric Staromiejski.
The meeting on the 07th of January was focused on the mapping of the CAN in the "Result" stage.
The following table shows the BTs mapped as well as how it is represented in the ePO EA file. All the mappings can be consulted in the "Result" diagram: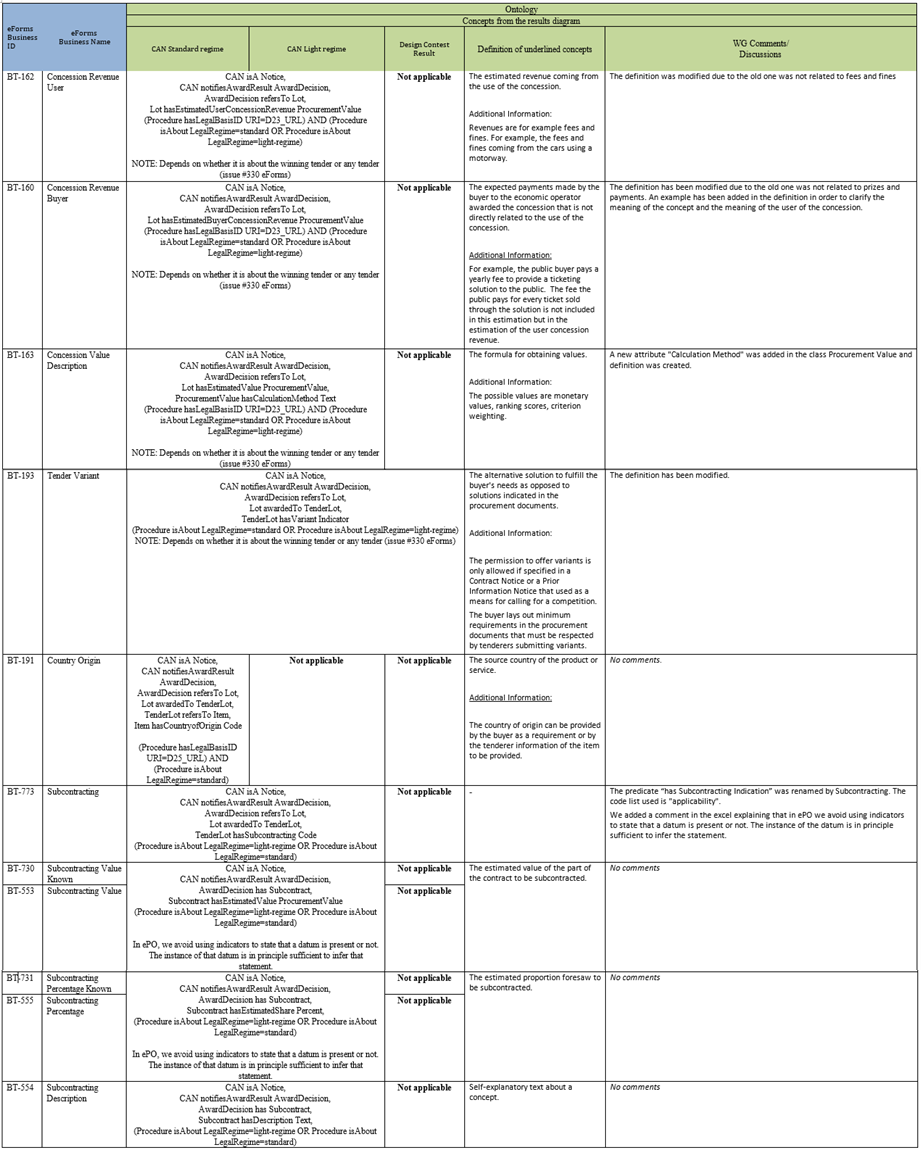 NM and ES summarised the work performed until today. NM asks ES which is the status of the Planning. ES explained that it is 90% done, he needs a couple of days to finish.

ES also explained that 2 new packages have been created for the representation of the IFLA model in ePO.

NM proposed to have the F2F meeting on the 3rd March, the 17th and 18th June, and 25th and 26th November.
Everis: check where DAP and QS are unique in eForms for Thursday 9 January.

Everis: Come up with a proposal on how to model the DAP and QS for Tuesday 14 January.